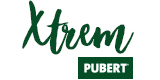 BRUSH CUTTER WITH WHEELS, A HIGH QUALITY PROFESSIONAL LAWN MOWER
For demanding users, equipped with a 7-speed gearbox. Available with a 3/4 turn hub option for use on mountainous terrain
Speed(s)
Forward speed x 7
FOR LAWN MOWING AND LONG GRASS MOWING
The wheeled brushcutter XTREM is very easy to use, allowing you to mow without any difficulty grass until 50cm high. You can maintain comfortably undergrowth or bushes, on terrains up to 4000 m².
For your comfort it is equipped with transmission with variable speed. The handlebar can be adjusted to fit you. It is also lateral adjustable, it helps user to stay at the side of the machine during mowing. (Without bumping into trees, and efficient work close to wall, hedges, fencing…). This mulching mower has a grinding blade to perform the grass cutting, it is fixed to the drive shaft with a third bearing to protect engine against shocks. The 20' Cutting deck has a removable front cover.
Professional lawn mower XTREM adapts to the terrain depending slope, thanks to its cutting height adjustable on handlebar, and thanks to it swiveling front wheel. Free rear wheels ensure a perfect maneuverability. For your safety, there is a "stop engine" lever on the handlebar.
Create and produce in France, this brush cutter Pubert is ideal for mowing and mulching.
Grass cutting, mowing in high grass and brush cutting
Performance
6 speed gearbox , Centralized cutting hight control
Robustness
Dismountable and independent 3rd main bearing, rear wheels on ball bearings, swiveling metallic front wheel
Comfort
Adjustable height and floated handlebar