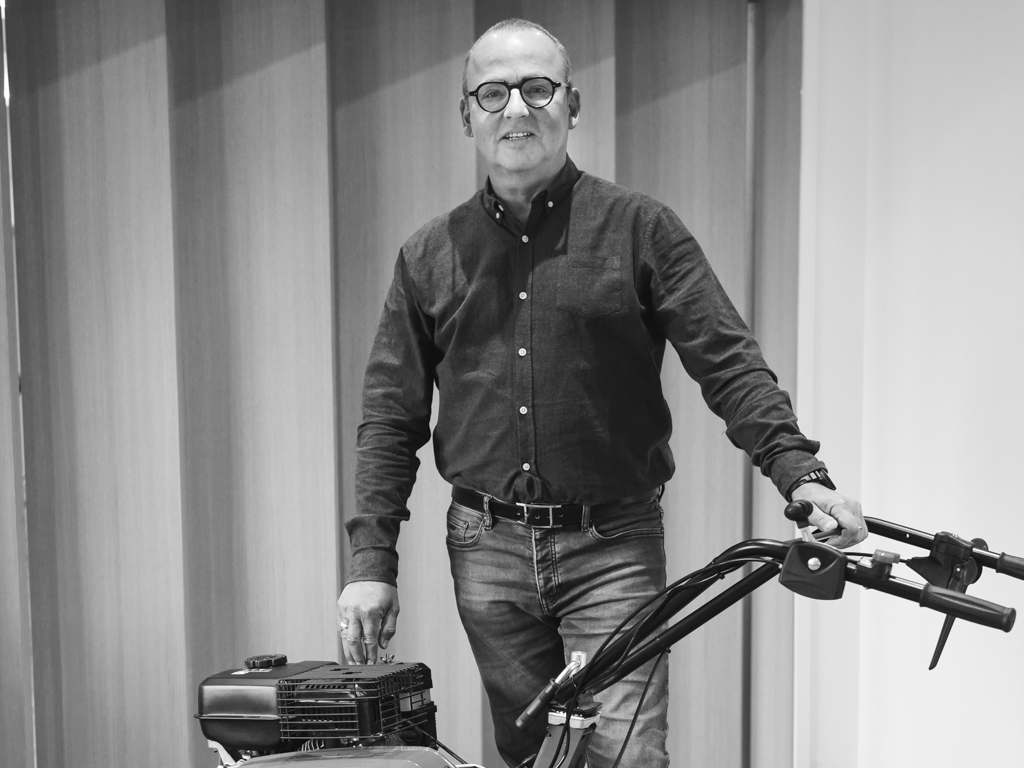 Chief Executive Officer
Obviously I joined Pubert when I was born. After graduating from the ESSCA School of Management in Angers, I set off for the United States to study for an MBA. PUBERT was already flourishing, but in 1983, the surprise collapse of its main customer coupled with my father's serious health issues plunged the family business into great difficulty. So, at the age of 23 I decided to return home and take over the running of the company, which had been bled dry. It was not easy, but it was so exciting. I embarked on the innovation of motorised gardening tools and diversified our activities in France and abroad towards garden maintenance, wood-cutting and snow clearance. I have been sharing this family adventure for 36 years now with all the people who assist me every day, not forgetting those who have participated in the success, our success. I am not the best person to talk about what is good or bad, so I will leave it to the employees to describe the life, mindset, skills and values of our company, and just say THANK YOU to them.
Pubert and me: My company, my employees, my family.