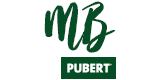 Ultra-light, powerful tiller for multiple uses on flower beds or vegetable garden interline areas
Speed(s)
Forward speed x 1
THE MULTIFUNCTIONAL MICROTILLER PUBERT, A VERSATILE AND LIGHT TOOL

Made for small tilling areas in vegetable gardens or flowerbeds, this versatile tiller, with its accessories, enables to get rid of hard gardening work. With a weight of 12 kg, it's one of the lightest heat tool on the market. Its handle makes it easy to carry easily in your different garden areas.
Thanks to perfect ergonomics and ideal maneuverability, it enables to prepare all type of soils without effort until a depth of 22 cm. With various accessories available, you will be able to use it to weed from spring to the end of summer for the weed destruction, to ride your vegetables, to dethatch your grass or doing the garden's finishing work.
Under the regulatory framework, and the respect of your neighborhood and the earth, Microtiller is equipped with a Honda silent heat engine.
MICROTILLER MB 25H FEATURES
Flowerbed & inter-row maintenance
Usability
Light, with carry handle
Versability
Multiactivités
Comfort
Low noise 4 stokes engine
Vegetable garden < 50 sq.m, Rows, Flowerbed
Recommended field surface
(Maintenance between rows)