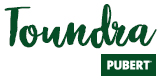 AN INTERMEDIARY MODEL BETWEEN THE L JUNIOR & L SENIOR
The professional Toundra version is equipped with a differential which offers perfect handling. It relishes all working conditions on all types of vegetation
Speed(s)
Forward speed x 7 + Reverse speed x 1
"L50" TOUNDRA, THE LATEST MODEL OF PUBERT WHEEL BRUSHCUTTER
The forestry brushcutter Toundra 60H to eliminate efficiently tall grasses and scrubs on every type of terrain, like meadow or undergrowth, and is perfect for areas exceeding 5000 m².
Its 7 forwards gears allows to adapt the machine at the density of vegetation. Its reverse gear helps in extraction brush.
The handlebar can be adjusted to fit you. It is also lateral adjustable, it helps user to stay at the side of the machine during mowing. (Without bumping into trees, and efficient work close to wall, hedges, fencing…).
To protect engine against shocks, mowing means is offset from the drive shaft. This brush-cutter has a cutting width of 23.6 '', equipped with a professional mulching blade to perform any cutting vegetation. Its oscillating cutting deck is adapted efficiently for every terrain, and equipped with skids that you can adjust to adapt your machine to the working needs, either tall grass mowing or bush's disaggregation.
Accessory chain kit is adapted to replace the blade if forestry cutter is working in field with tree stumps or stones.
The wheels are puncture-proof (solid wheels), and there is a "stop engine" lever on the handlebar for your safety.
This model Toundra is the intermediary between the L Junior and L Senior. It can be viewed as a semi-professional one with professional equipment and benefits.
The forestry cutters TOUNDRA are created and made in France by PUBERT.
Large area & dense undergrowth brush clearing
Professional using or heavy use
Usability
Instant front and rear speed, Lockable differential with handlebar controls
Effectiveness
Oscillating cutting cover, grinding blade
Comfort
Adjustable height and floated handlebar, tractor solid wheels
Any ground, Grass & scub, Woody plants, Undergrowth
Forward speed x 7 + Reverse speed x 1