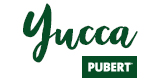 THE STRING TRIMMER WHICH CAN REACH THE PLACES YOU COULDN'T GET BEFORE WITH A BLADE
Top-of-the-range retractable wire strimmer. Lightweight, versatile and easy to handle, ideal for all types of surfaces.
Speed(s)
Forward speed x 1
EASY CLEARING!
A very maniable with walk behind string trimmer
The wheeled walk behind string trimmer YUCCA  is light and versatile. It enables to mow  grass and brush on 3 different constant heights : 10, 50 or 75 mm.
This Yucca has a real asset : it works around trees and posts, hard paths, along pavements,  edges or walls…
Thanks to this machine, you can maintain your grass & brush.
Make an efficient work with its large open cutting cover at the front.
For your comfort, a differential effect ; Yucca can be rotated 360°. You can suit it for each size with foldable and adjustable handlebar.
This walk behind string trimmer will allow you to avoid throwing  different projectiles and drive your work very dangerous.
The wheeled walk behind string trimmer YUCCA allows to clear in inaccessible places when a blade can't. Moreover, its handlebar controls brings user comfort and less tire.
The wheeled walk behind string trimmer Yucca has been created and made in France by PUBERT.
Mowing in high grass and brush cutting
Usability
Self-propelled, light, narrow-track wheeled machine
Versability
Large areas, alleys, lawn…
Performance
Engine + transmission belt, hight technicality nylon line