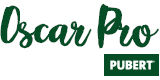 LE SCARIFICATEUR PROFESSIONNEL
This is the professional model in the range, strong enough for all uses and distances
Speed(s)
Forward speed x 1
GIVE A NEW LIFE TO YOUR GRASS
The OSCAR PRO scarifier is suitable to professional users and demanding consumers, who are looking for robust machinery. This scarifier is made to aerate and regenerate your grass, especially for long distances.
Its mechanically welded frame is made with heavy-duty thick steel, equipped by iron wheels on ball bearings designed for intensive and multiple use.
The rotor has 28 foldable cutting blades and it's mounted in cast iron bearing with oilers. Lifting or grounding is done by an independent lever. The working depth is adjustable from 0 to 1,5 cm
Handlebar is foldable to facilitate transport and storage, and adjustable to fit you.
The Pubert OSCAR PRO scarifier is made in France, made to be durable and operational, regardless terrains.
Soil aeration before seeding
Professional using or heavy use
Performance
Retractable knives, Professional cast iron engine
Durability
Front wheel and rear wheel, with bearing and metal rims, rotor assembled on bearings with cast iron flange and grease fittings
Comfort
Working depth adjustable by thumb-wheel