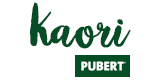 Machine intended for all uses, including professional use. Powerful and sturdy. Easy access to the shredding system
THE SHREDDER FOR ALL USES : HOBBY, SEMI-PROFESSIONAL AND PROFESSIONAL

The Pubert KAORI shredder is a very strong machine intended for various shredding works.
Suitable for demanding consumer and pro-consumer activities, it provides a very useful and well calibrated wood chips with branches or shrubs to make mulching or be composted.
Designed for branches up to a diameter of 7 mm, its patented double cutting system is composed by 2 knives and 6 grinding blade, designed to optimize ejection.
KAORI shredder benefits also of the latest technical features:
– The implementation of a new transmission belt protects the motor, increases torque and facilitates its starting.
– Kaori can shred up to 6m³ of branches per hour.
– It ejects the crushed vegetation through a discharge spout directly into a trailer or wheelbarrow.
– The swivel door for an easy rotor access.
KAORI is a powerful and robust shredder which can be moved easily. 
The Pubert KAORI is made in France and created for effortlesly work.
Branches, hedges & brushes shredding (ᴓ 7 mm maxi)
Big volume of wood and foliage
Comfort
Swivel door for an easy rotor access, inflatable wheels ø263 mm
Effectiveness
Can eject the crushed vegetation through a discharge spout directly into a trailer or wheelbarrow
Performance
Powerful engine, rotor with 2 knives + crushing system with 6 pivoting hammers
2 cutters + 6 hammer knives