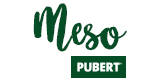 THE COMPACT AND MANEUVERABLE TILLER
A big performer for small gardens. Unique compact machine in its category with a gearbox with reverse gear
Speed(s)
Forward speed x 1 + Reverse speed x 1
THE IDEAL TOOL OF THE HOME GARDENER

The MESO 30B C2 model is perfect for the small and medium size gardens. With this tiller, soils preparation and garden maintenance become easier and effortless.
Everybody can use this light and maneuverable tiller, to maintain your vegetable garden or row spacing without effort. This tiller enables to prepare soils until a depth of 29 cm and very comfortable with its adjustable in height, foldable and lateral handlebar.
MESO tiller is easily maneuverable thanks to its rear gear. Its command on the handlebar allows to inverse tines rotation with a compact mechanical gearbox. Its ergonomic control levers allows a simple and a safety use, without effort.
You can use it with various accessories, like the ridger kit or the dethatcher kit, perfect for lawn care.
Small vegetable garden & inter-row maintenance
Usability
Compact with reverse speed
Comfort
Transport wheel + Adjustable height and floated handlebar
Reliability
Mechanical reverse gear with steel sprockets
Vegetable garden < 50 sq.m, Rows
Recommended field surface
(Maintenance between rows)
Recommended land area
(Preparation of vegetable gardens)
Forward speed x 1 + Reverse speed x 1