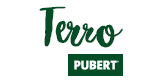 MODERNITY, SIMPLICITY, EFFICIENCY
The perfect tiller for the gardeners looking for an efficient machinery with an attractive price
Working width
40cm, 60cm, 80 cm
Speed(s)
Forward speed x 1 + Reverse speed x 1
A ECONOMIC TILLER WITHOUT COMPROMISE
The Terro 65B C2. tiller is the perfect tiller for the gardeners looking for an efficient machinery with an attractive price. The reverse gear facilitates maneuvers and allow you to work in your vegetable garden with minimum effort. Its forged tiller tines are dismountable, so you can easily reduce the working width and adapt your work to several row spacing. Their additional disk are suited to protect adjacent crops. This tiller enables to prepare soils until a depth of 32 cm. The four level setting handlebar can be adjusted to fit you.
The transport outside garden is facilitated by a front wheel that is retractable during ground working
Terro can be equipped with ridger kit or others accessories like potatoes kit.
It's an economical & efficient tiller, made in France by Pubert.
All vegetable garden maintenance
Capability
80 cm working witdh with reverse speed
Reliability
Mechanical reverse gear
Vegetable garden +/- 800 sq.m
Recommended field surface
(Maintenance between rows)
Recommended land area
(Preparation of vegetable gardens)
Forward speed x 1 + Reverse speed x 1