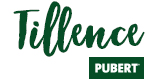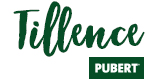 A TRENDY TILLER IN YOUR GARDEN
Works efficiently on small areas, effortlessly, without noise and without maintenance. Unique performance found in battery-powered tiller ranges
Working width
20cm, 30cm, 46 cm
Speed(s)
Forward speed x 1 + Reverse speed x 1
PLEASURE GARDENING IN SILENCE


Tillence is a performing, silent & powerful Pubert tiller, without any greenhouse gases emission. Let yourself be seduced by its look and its price-performance ratio. Tillence runs with a 36V-12Ah lead battery allows 20 to 45 min autonomy for soil working and tilling, 2 hours for dethatching.
Only two buttons to start working forwards and backwards It will make easily all non-tiring gardening like soils preparation and garden upkeep. Everybody can use this light and maneuverable tiller, to maintain your vegetable garden (outdoor or greenhouse) or row spacing without effort. Its forged tiller tines are dismountable, so you can easily reduce the working width and adapt your work to several row spacing. This tiller enables to prepare soils until a depth of 24 cm.
The four level setting handlebar can be adjusted to fit you. You can use it with various accessories, like the dethatcher kit, perfect for lawn care. Tillence is easy to transport, thanks to its double transport wheels. Its 32 kg and its foldable handlebar allow you to carry it and store in a car trunk.
 Urban area's favorite tiller, designed to the eco-minded gardener
Small vegetable garden & inter-row maintenance
Usability
Compact with reverse speed
Comfort
Double rear transport wheel, Foldable and height adjustable handlebar
Comfort & serenity
Sealt batteies, without maintenance
Vegetable garden < 50 sq.m, Rows
Recommended field surface
(Maintenance between rows)
Recommended land area
(Preparation of vegetable gardens)
Forward speed x 1 + Reverse speed x 1