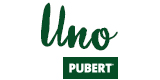 A main-use no-frills compact tiller for small budgets
Speed(s)
Forward speed x 1
THE IDEAL TOOL FOR SMALLER BUDGETS
Uno 20P is a Pubert tiller that is perfect for beginners in the vegetable plot wanting to buy a first machine that is practical and easy to use. Ideal for smaller budgets.
Preparing and maintaining your first vegetable plot in front of your house becomes child's play. This light-weight, easy-to-use tiller can be used for all small vegetable plots or be a second tool to maintain the ground between rows in larger plots.
Its working tool comprises a set of 6 replaceable forged steel tines which can be removed thanks to a single pin to reduce the working width and allow you to adapt to the space between rows. This tiller works the soil to a depth of 24 cm. With its two-position adjustable handlebars, you can adapt the height of the controls to suit your size for easier handling.
Transform and diversify with the various optional accessories available, such as the dethatching kit, ideal to maintain and remove moss from your lawn.
Move the Uno 20P effortlessly thanks to its transport wheel. Weighting 25 kg and with its folding handlebars, it will be very easy to load into the boot of a car or store in a corner of the garage.
Small vegetable garden & inter-row maintenance
Usability
Compact & light
Vegetable garden < 50 sq.m, Rows
Recommended field surface
(Maintenance between rows)
Recommended land area
(Preparation of vegetable gardens)