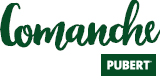 A PREMIUM-QUALITY PROFESSIONAL WEEDER AND HOE
A premium-quality mechanical weeder and hoe to get rid of grass and weeds
Speed(s)
Forward speed x 1 + Reverse speed x 1
TO GET RID OF WEEDS AND GRASS
The Comanche 30K weeder is designed for professionals or demanding users for public spaces, domains & castles and camping sites. It is adapted for paths, park avenues, cycle paths, pavements, cemeteries, playgrounds, bowling grounds, running tracks, private courtyards, etc.
This machine is effective on all types of soil, from sandy ground to gravel and earth paths.
The Comanche offers an alternative to chemical weedkillers. It is designed for surfaces taken over by moss and weeds on areas of land up to 2000 m². It destroys the roots of weeds and works at a shallow depth which disturbs the soil structure as little as possible.
This compact machine is accessible to all. It is effortless to drive and easy to handle. It has a gearbox with reverse gear with steel pinions. Its handlebars are height-adjustable and can be offset sideways to avoid walking in the path of the machine for real user comfort. The motorised front cell has two wheels which pull the tool installed at the rear of the machine.
The weeding tool comprises four main elements: a roller, a sharpened blade 40 cm wide made of high-strength steel, an additional removable 10 cm blade and a rake.
Weeding and hoeing loose soil
Usability
Compact, Reverse
Performance
High resistance steel blade
Comfort
Handlebars adjustable in all directions, agrarian profile wheels
Steel blade, roller, claws
Forward speed x 1 + Reverse speed x 1